Over the years, calls have gone out in an emergency for people to donate blood. We all witnessed the tragic train accident on the east coast this week and a call went out for donors. Thankfully, enough people came forward to donate blood and an announcement was made for people to hold off on giving blood for the time being.
Last year, Haxstrong planned to start building a list of expats in Taiwan who would like to have their name put on a list of possible donors in an emergency. We did some investigation and discovered that there's only one organization that handles all blood supply in Taiwan. So we took the idea and went to visit them to discuss how this could potentially work.
Following our meeting we've put together this 'how to article' in English for anyone considering donating blood while living in Taiwan.

–
HOW IS BLOOD DONATION MANAGED IN TAIWAN?
There is only one source for ALL blood supply in Taiwan, The Blood Services Foundation (TBSF). (台灣血液基金會)
All hospitals in Taiwan contact the foundation on a regular basis to organize delivery of blood to the hospital and in cases of emergency the foundation has a 24 hour emergency dispensary service. The foundation manages an extensive database of all blood donors including those with rare blood types and will call on certain donors should an emergency arise. We were told that even if Haxstrong had a database of willing expat donors, it would be mostly useless in an emergency. This is because each willing donor needs to go through their registration process and interview, have blood drawn and analysed for suitability and safety, and only then can they be added to any potential donor lists.
So Haxstrong is currently working with the Taiwan Blood Services Foundation to provide information to our community about the process and what's involved. We encourage all members of the international community in Taiwan to consider donating blood. Your generous donation can help save lives. The foundation has first class blood donation facilities nationwide and provides an invaluable service to all citizens and residents.
 –
WHO CAN DONATE BLOOD IN TAIWAN?
Anyone currently residing in Taiwan can donate blood. You will be asked to provide identification (Passport, ARC or Taiwan ID card) and complete a registration form followed by a private interview with a nurse about your registration form. For certain health reasons, some people may not be eligible. This will be determined during the interview. You can also view and download a copy of the registration form in English before you make a decision to donate blood. The registration form contains a range of health related questions that will help staff to determine your eligibility to donate.
**IMPORTANT NOTICE**
It is worth pointing out at this stage that many people from Europe are likely to be ineligible after reading the following question in the registration form. This would also include any non-Europeans who have spent longer than 3 months in Europe during the specified period. During this period of time, Mad Cow Disease was around. The correct medical term for Mad Cow Disease is Creutzfeldt-Jakob Disease (CJD). Answering yes to this question will automatically disqualify you from donating blood in Taiwan.
QUESTION 24. Had stayed in the UK for a cumulative period of 3 months or more from 1980-1996, or had stayed in Europe for cumulative period of 5 years from1980 till now? Had received blood transfusion in England or France since 1980?
 –
WHERE CAN I DONATE BLOOD?
Taiwan Blood Services Foundation has donations centres all around Taiwan. They also operate a fleet of mobile donation buses. By following the links below you'll be taken to the Blood Foundation's website. A map will pop up and you can click on the right of the map to view the different locations. This part of the site is in Chinese only, but by using Google Chrome's browser and page translation function you can see the different blood donation centres in your city.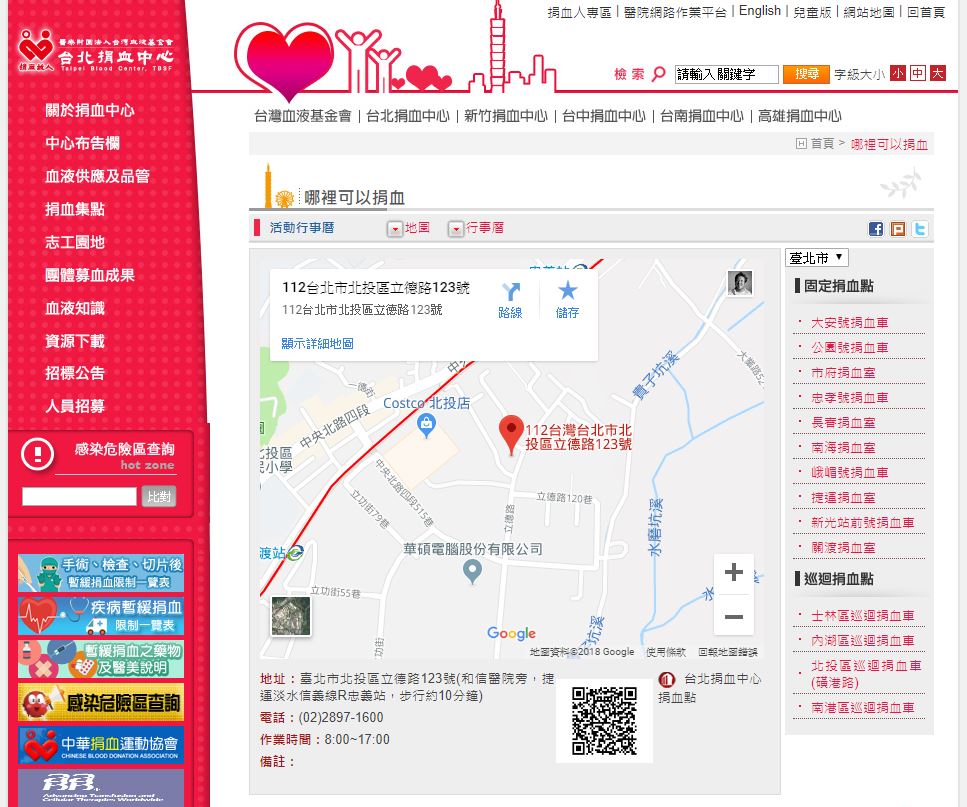 TAIPEI
http://www.tp.blood.org.tw/Internet/taipei/LocationMap.aspx?spotID=68
HSINCHU
http://www.sc.blood.org.tw/Internet/hsinchu/LocationMap.aspx?spotID=2
TAICHUNG
http://www.tc.blood.org.tw/Internet/Taichung/LocationMap.aspx?spotID=3
TAINAN
http://www.tn.blood.org.tw/Internet/Tainan/LocationMap.aspx?spotID=4
KAOHSIUNG
http://www.ks.blood.org.tw/Internet/Kaohsiung/LocationMap.aspx?spotID=347
 –
WHAT IF I DON'T KNOW MY BLOOD TYPE?
That's ok. When you go to donate blood for the first time they will test your blood and inform you.
 –
HOW OFTEN CAN I DONATE BLOOD?
If you donate 250cc of blood the next time you can donate after that is 2 months.
If you donate 500cc of blood you need to wait 3 months before donating again.
 –
THE BLOOD DONATION PROCESS & WHAT TO EXPECT
1. ARRIVAL & REGISTRATION
A photo ID is needed to verify the identity of a blood donor. An ARC, Passport or Taiwan ID Card are acceptable forms of identification. You'll be asked to complete a registration form.
–
2. THE REGISTRATION FORM
Each person needs to fill in a Blood Donation Registration Form. There is an English form available. A copy of which can be viewed or downloaded here and completed in advance: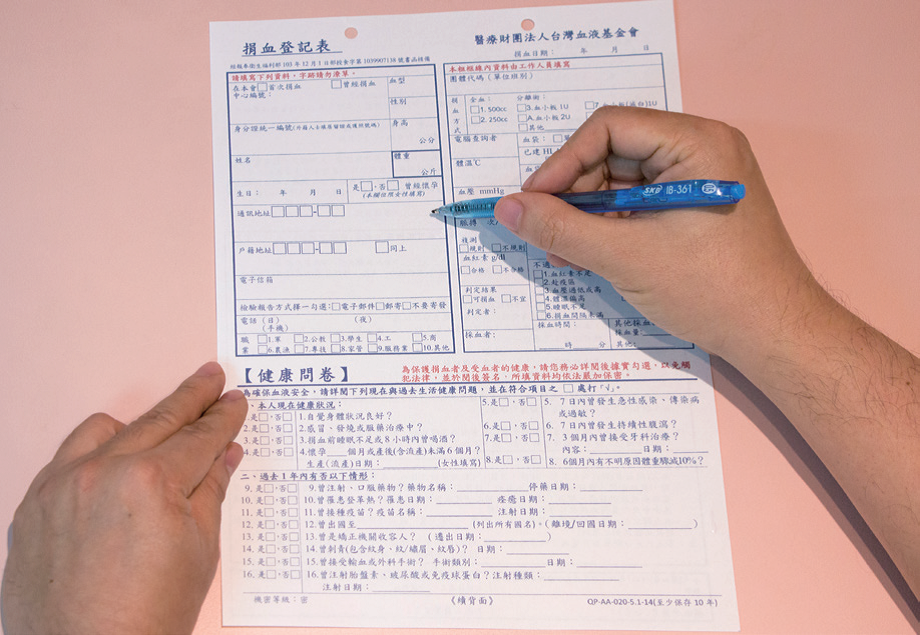 You'll be required to provide:
Basic information like name, contact information and occupation
Your recent health and well-being
Information about medications, travel and vaccinations in the last 12 months
Other health questions relating to family history, hepatitis, HIV or other health conditions.
**IMPORTANT** There are questions related to sexual activity/contact you may have had that could present a health risk for donating blood. The questions may appear alarming or intrusive. You are advised to answer the questions honestly and all information is confidential and discussed with a nurse during a private interview. It should also be noted that if you believe you may be HIV positive, your blood will be tested for HIV during the blood donation process. A positive test for HIV will result in the foundation being legally obliged to report you to the government which will probably mean your work visa and ARC will be revoked.
–
3. THE PRIVATE INTERVIEW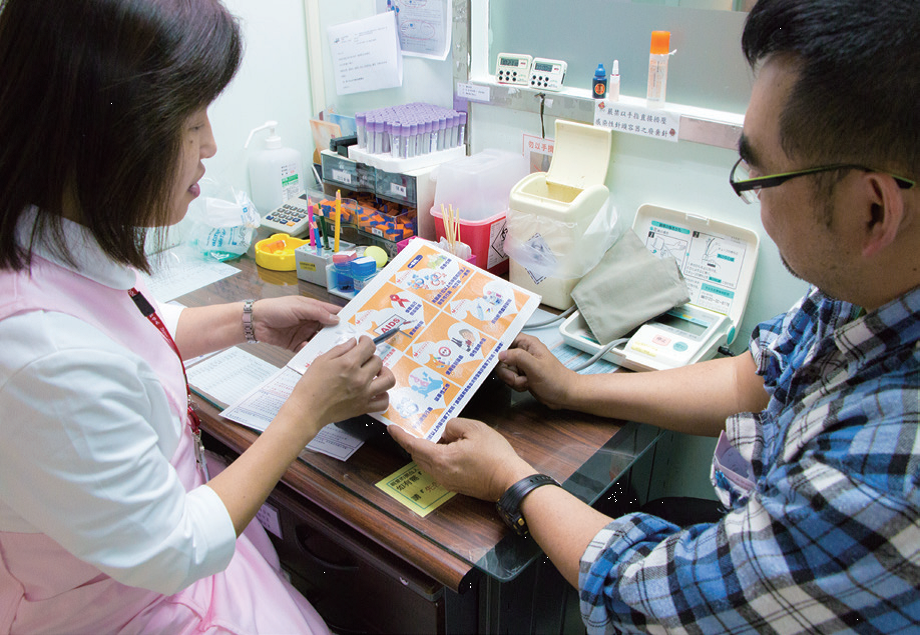 There is a private interview room where a nurse will review and discuss your registration form with you and ask other related questions. The nurse will measure your weight, body temperature, blood pressure and haemoglobin. They will also provide health education about blood safety and ensure you are qualified to donate blood.
–
4. BLOOD COLLECTION PROCESS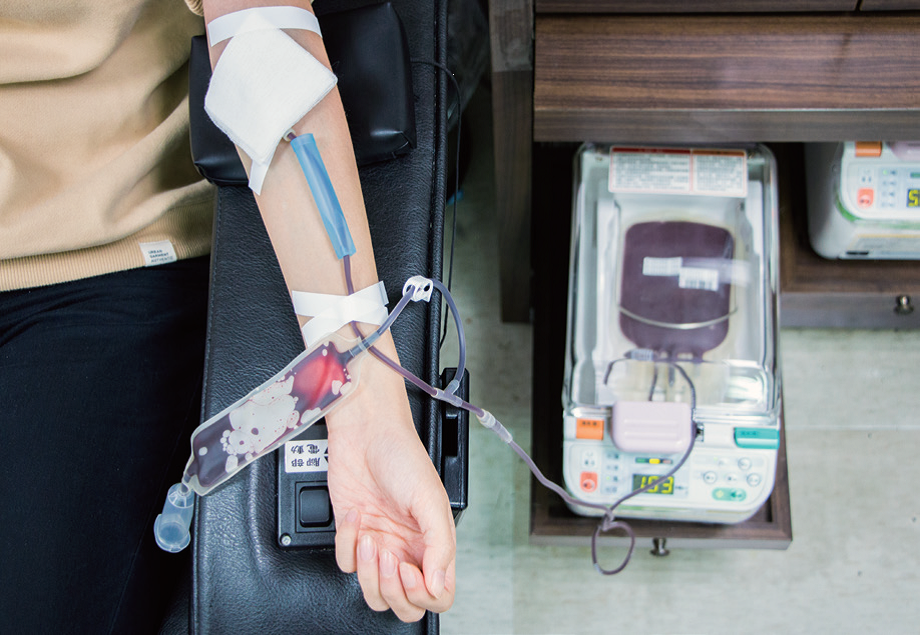 You will be asked to take a seat in one of the chairs available and a nurse will assist you in placing an IV needle into your arm and connecting it to a machine next to you. The machine automatically measures the amount of blood collected.
–
5. REST
Once you have finished the blood collection process you will be asked to take a seat in the resting area which has comfortable chairs, and snacks like cookies and milk are served. Magazines and TVs are also available. When you are feeling comfortable and rested enough, you may leave.
–
6. CONSCIENCE CALL BACK CARD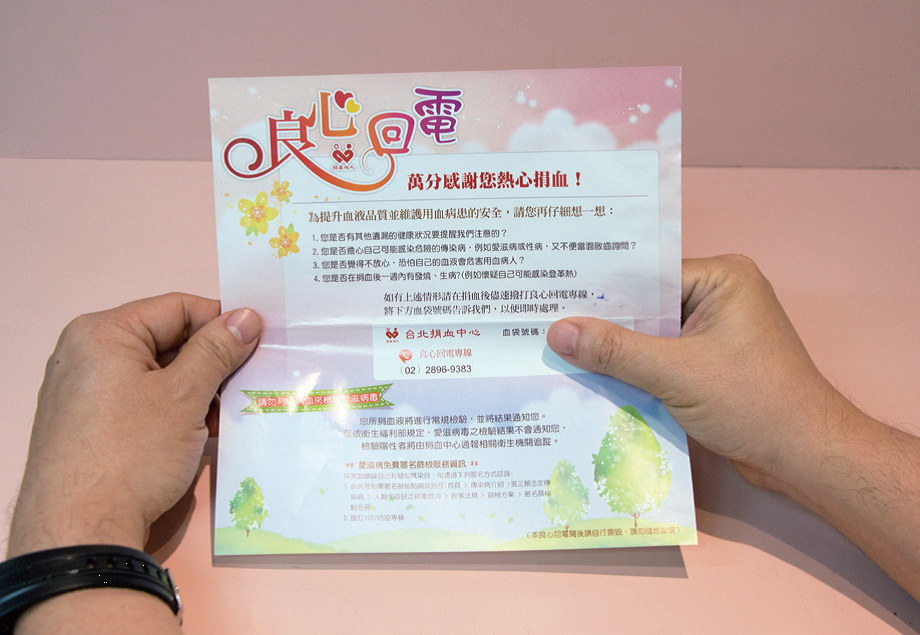 Before you go, the nurse will hand you a 'Conscience Call Back' card which is a reminder to all blood donors to call the blood centre if at any point you forgot or negated to tell the nurses something that could be considered high-risk and could affect the safety of the donated blood.
 –
LINE OFFICIAL ACCOUNT: BLOOD SERVICES FOUNDATION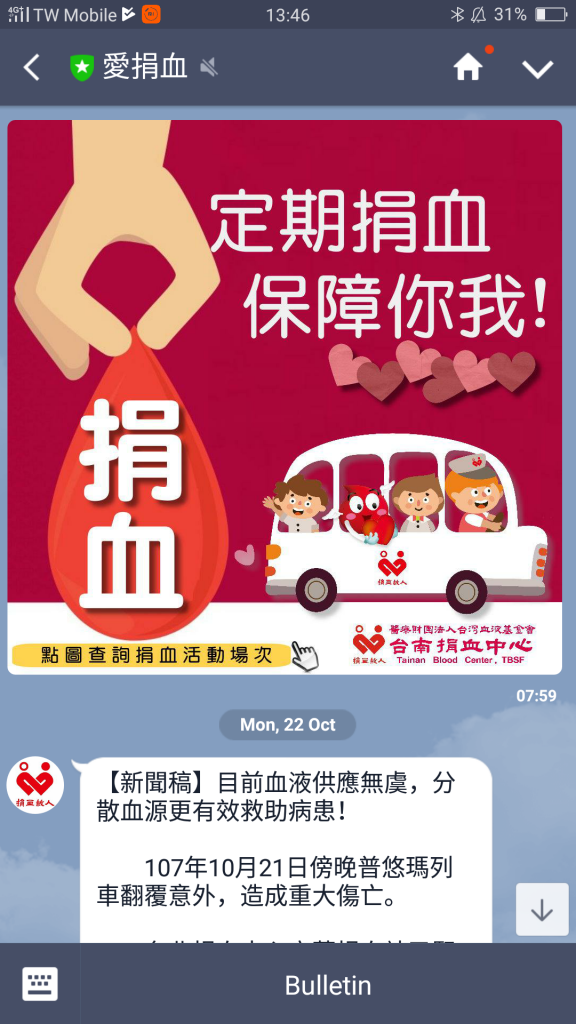 The Blood Services Foundation has an official LINE account which you can subscribe to. However, it is only available in Chinese. Information available to subscribers includes:
Automatic response to a variety of blood related questions. e.g. "Where in Taichung can I donate blood?"
Bulletin board
Requests for blood during times of shortage
Upcoming events
General news related to the foundation, donation of blood and current blood stocks
Easy and quick access to blood related services
HOW TO SUBSCRIBE: In LINE search for "Blood" in English and you'll find this account….. (CHINESE ONLY)
 –
FURTHER INFORMATION
TAIWAN BLOOD SERVICES FOUNDATION WEBSITE (ENGLISH VERSION)
http://www.blood.org.tw/Internet/english/docDetail.aspx?uid=7686&pid=7680&docid=36064
If you would like to learn more about the Blood Services Foundation, an English copy of the 2016 Annual Report is available which contains information about the foundation and how it operates. It also contains information on how blood is managed, processed and tested alongside statistics and information about the demographics of blood donors.
TBSF 2016 ANNUAL REPORT
http://intra.blood.org.tw/upload/2d1ff9bb-2c23-4c86-b8ff-e18bea881084.pdf
–
WHAT IS HAXSTRONG?
Haxstrong is a registered charitable organization that assists members of the International Community in Taiwan.
The International Community in Taiwan includes expatriates living here short or long term and also Taiwanese nationals who have spent time overseas and have returned home. Whether you've suffered a serious accident, illness or you're having a tough time dealing with life in Taiwan, we are here to listen and offer assistance. Consider Haxstrong as your second family in Taiwan who you can turn to in times of difficulty. Don't be afraid to reach out, whatever you're going through!
We are here for you and………YOU ARE NEVER EVER ALONE!
–