JILL OSBORN HAXTON
(GREGG'S MUM)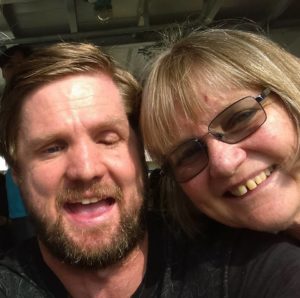 The phone call that all mothers dread! 3am on 5 September 2010, the phone rang to inform me my son had been involved in a motorcycle accident and only had a 20% survival rate.
My friends immediately organised a wave of prayer and we got supportive messages from all over the world. Then, panic set in as we did not have passports or reserve funds to fly to Taiwan where the accident occurred. The medical costs Gregg was facing were also prohibitive.
My family, the communities of Queenstown (Town, Queen's College, QCOBA and friends), Haga –Haga and Marshstrand, Kingswood College and other groups came to the rescue with funds to help. I don't know if or how I can ever repay them all. The QCOBA must be singled out for taking all the initial stress out of my hands.
Before I knew it I had an emergency passport, return air tickets to Taiwan and enough pocket money to see me through. I had to stay in Joburg until I got a visa and the Old Boys organised transport and accommodation while the Department of International Affairs and Co-operation and the Taiwanese embassy made it easy to get my visa.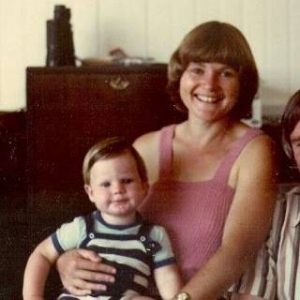 My eldest son Craig, and I flew to Kaohsiung thinking that we were going to say good-bye, but we arrived there to discover Gregg had survived the initial operation. It was still questionable that he would survive. He recognised us, but it was touch and go for the next couple of days. The ICU surgeon kept shaking his head, but the neurosurgeon remained positive the whole time.
We stayed there for a month until Gregg was out of danger and had undergone plastic surgery on his face and ops on his broken leg and crushed hip. The operation to close the hole in his head was delayed as the titanium part had to be made in the USA. Once that was done he recovered quickly and was able to fly home by Christmas. He says he doesn't consciously remember us being with him and thinks he dreamt it!
After spending a year convalescing at home during which time he had his ruptured left eye removed and a hip op, Gregg returned to Taiwan and started Haxstrong in an effort to thank and pay back all those who helped him in his time of need. It is a miracle that Gregg survived this ordeal.
AUDREY LIN
(GREGG'S GIRLFRIEND AT THE TIME)
"The shock was so great that my body was literally rejecting to accept that this actually happened."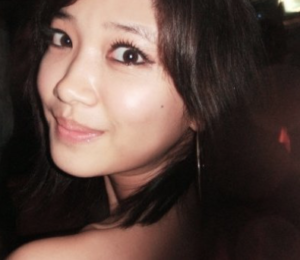 At 9am on the Sunday morning of 5th September, I was woken by a phone call from Henry. The phone call was brief and he told me that Gregg was in a motorbike accident and had been admitted into the hospital. At the time, I didn't know how serious it was so I was reluctant to get out of bed and got to the hospital. Before this, Gregg had been in the ER twice in the past month for some minor injuries and I remembered thinking to myself – What is it this time…..?
I arrived at the hospital about half an hour after receiving the phone call. While I was downstairs getting ready to go up to ICU, the hospital called me again and asked me if I can come into the ICU sooner. "Ok, now I really am concerned." I thought…
Going into ICU upstairs, the doctor and the nurses walked me to his bed explaining to me what had happened. Finally, I saw Gregg lying in bed with different kinds of tubes all over him. His face was swollen, his eyes were bruised, and his cheekbones were uneven. If it wasn't for his tattoo, I most certainly wouldn't have been able to recognise him.
The doctor told me that his coma scale is 3. (a normal level should be 15) He only had reaction to pain, nothing else. He had skull and facial fractures, his hip was twisted and one of his eyeballs was burst. As the doctor told me about all these injuries, I just felt like I was being bombarded all at once.
Finally, the doctor looked at me and said, "At this point, there's nothing we can do to save him, it's too dangerous to operate and do brain surgery because the pressure is too high and his brain is too swollen. I am not sure if he can make it. It's better you contact his family and the embassy right now. The following 48-72 hours will be crucial to whether he survives or not."
I couldn't hold it in any longer, I ran into the bathroom and vomited. The shock was so great that my body was literally rejecting to accept that this actually happened. From the moment I stepped into the ICU, every moment felt so surreal, even until today, it just felt like a dream and not real at all. I didn't cry, I think that's my coping mechanism. I know there was a long road to go from there on, whether he survived or not. If I cried, I would start to crumble down and I couldn't let that happen.